Leonardo Da Vinci was a Great Master of Wisdom

---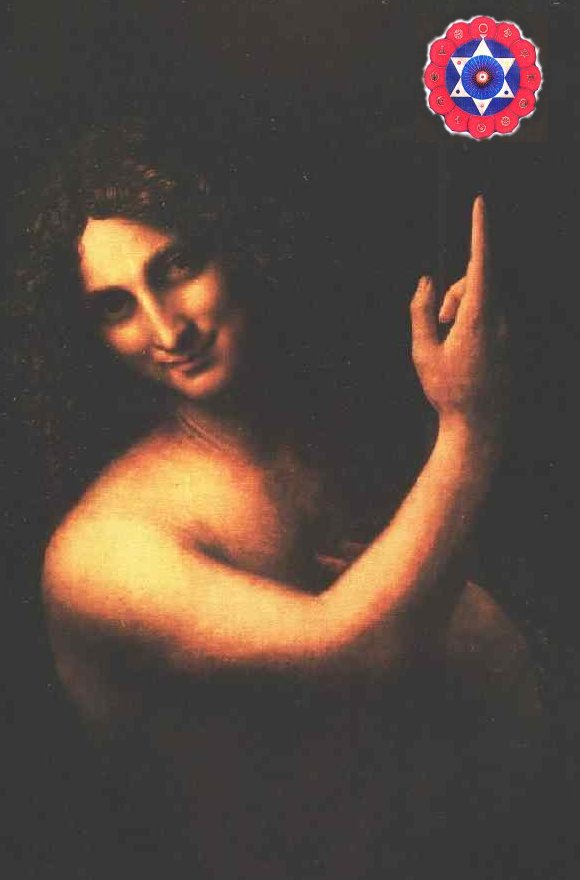 Master of the Priory of Sion.
Satchidanand Says, "When I went to the Louvre Art Gallery in Paris many years ago, I saw the picture, by Leonardo Da Vinci, of a Shepherd Boy with the Gioconda Face, with his finger pointing upwards as in the picture on the right.

At that time I knew nothing of the theory of the Zen Masters.

"Do not look upon my Finger, Instead look at the moon (Soul) towards which it points!!"

I had not even done any meditation at that point.

However, My body went cold with the SIGNIFICANCE of that painting and I laughed!!!

As the first time I read "Form is Emptiness and Emptiness is Form" from the Heart Sutra. I did not know what it meant, but something, The SIGNIFICANCE made me burst into tears.

Energy is impregnated into the work of the Masters. Whether in their works of art or in their teachings of Meditation Energy Enhancement.

If you can feel this energy, whether in the Star wars (May the Force be with You!!) Saga, The Lord of the Rings, or in the Matrix Film, or any of the myriad works of the past or NOW!! then you can feel a SIGNIFICANCE which is deeper than any intellectual theory.